Print this article
UPCOMING EVENT...


February 21, 2006

Score Revived for Silent Gem The Pirate

San Diego Symphony will escort Fairbanks' classic to the silver screen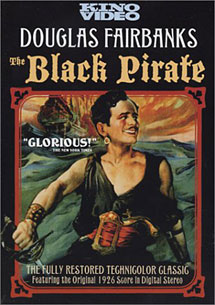 The San Diego Symphony will present a special screening of Douglas Fairbanks' silent swashbuckler classic, The Black Pirate, with Mortimer Wilson's original score performed live to picture on Friday and Saturday, February 24 and 25, 8:00 PM at Copley Symphony Hall in San Diego, California. Film music historian Gillian B. Anderson will conduct to an actual projected print borrowed from the British Film Institute.

The Black Pirate was the first full-length two-strip Technicolor film ever released. Hailed in 1926 as the "return" of Fairbanks' screen career, it was added to the Library of Congress National Film Registry in 1993. It is a film widely known for its visual splendor, as The New York Times notes, "The unrivalled beauty of the different episodes is mindful of paintings of the old masters..."

This "Silent Film Night" presentation is offered as part of the Symphony's Winter Pops Concert series.

Copley Symphony Hall, converted from a 1929 Rococo-style movie palace and home to the Symphony since 1984, is located at 750 B. Street in San Diego. For more information, call (619) 235-0804 or visit http://www.sandiegosymphony.org.