PURCHASES AND INQUIRIES...



Unlike most on-line shops, we don't t have an automated shopping cart. Why? Two reasons.

First, an automated cart system can be expensive to develop and manage, and we want to put your generous donations where they count - preserving film and television music.

Second, we love to hear from you! You may have questions about certain books or CDs we carry, perhaps a question or comment about film music history, or you may want to know more about the FMS. Besides, discussing film music is one of our favorite things to do, and we know many of you feel the same way.

Please call, fax, email or write us at the address below with your purchase request and mailing address, and we'll quickly reply with the final price and postage/handling information. You're welcome to pay with cash or check (drawn from a U.S. bank), and now we also accept payments through Paypal.com, where you can use any major credit card or bank account. But be sure to call or write us first for your total due before you proceed!

Revisit this page often for more film and TV music-related merchandise, books and other publications, collectibles and special items available to members only. Become a member of The Film Music Society now!
THE FILM MUSIC SOCIETY
1516 South Bundy Drive, Suite 305
Los Angeles, CA 90025
Ph. (310) 820-1909
Fax (310) 820-1301
shop@filmmusicsociety.org


PUBLICATIONS...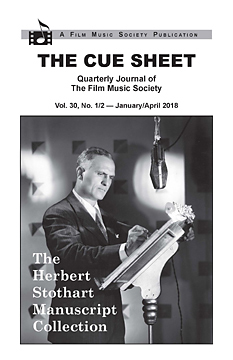 CDs...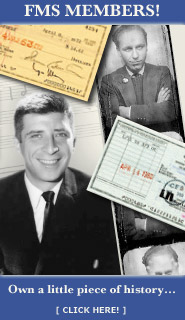 Special Offer

For sale to members only!



David Raksin Remembers His Colleagues: Hollywood Composers
Published by The Stanford Theatre Foundation, 1st printing, 47 pp, softcover
Foreword by David W. Packard



©1995 David Raksin, All Rights Reserved



David Raksin Remembers His Colleagues: Hollywood Composers, is a collection of fascinating essays written by Mr. Raksin in association with a festival of classic film scores at the Stanford Theatre in Palo Alto, California in April 1995. This limited edition is now available for purchase only through The Film Music Society, and only by members!

Each essay offers candid insight into the life and career of some of the most important composers in film history – Aaron Copland, Hugo Friedhofer, Bernard Herrmann, Erich Wolfgang Korngold, Alfred Newman, Miklós Rózsa, Max Steiner, Dmitri Tiomkin and Franz Waxman, along with an autobiographical essay – all from Mr. Raksin's unique perspective.

A limited number of these books are available to members only for $20 plus s/h. Please call, write or email us to buy your copy.